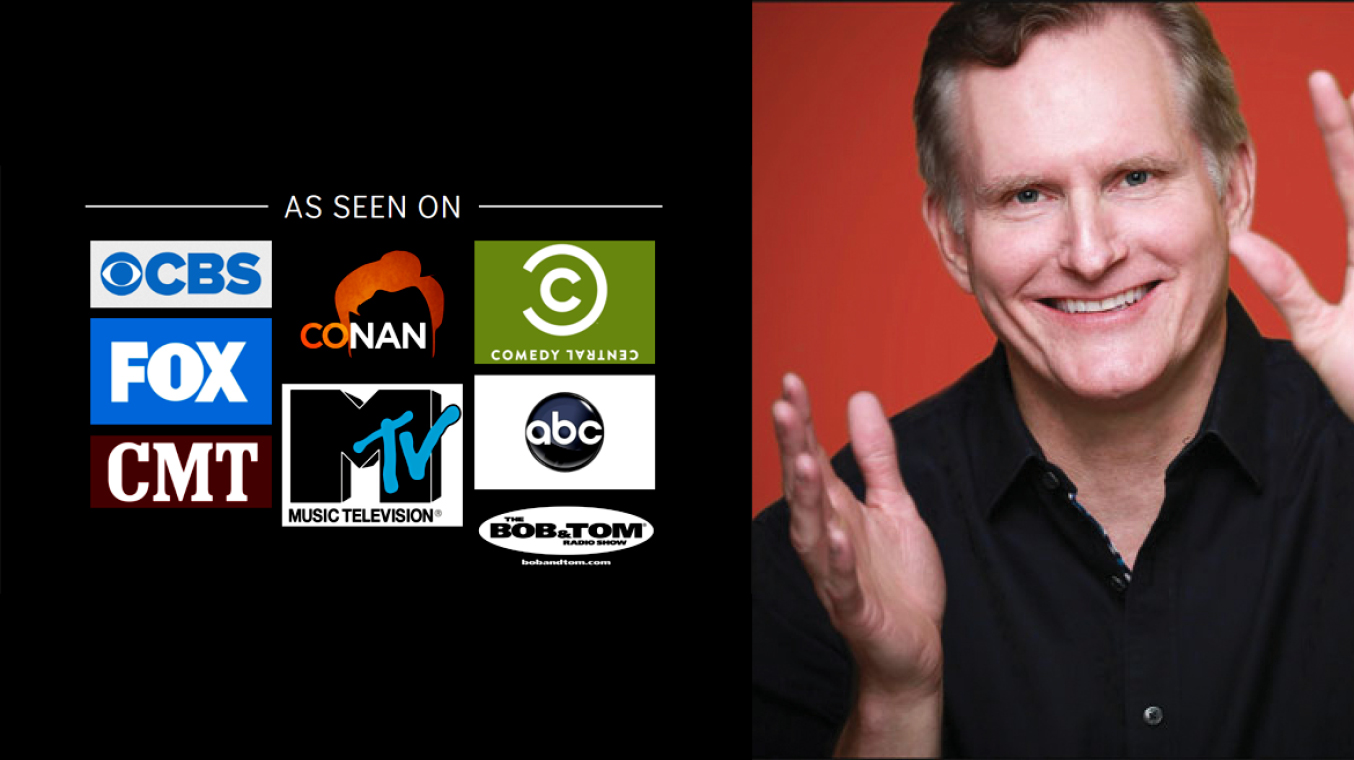 ---
In response to COVID-19, this event is canceled. Ticked purchasers will be recieve a full refund from City Opera House. 
---
A favorite on the nationally syndicated Bob and Tom Radio Show, Greg Hahn has appeared on "Late Night with Conan O' Brien," Comedy Central, CBS, ABC, FOX, MTV and CMT.
Hahn has parlayed his absurdly energetic, all out style of physical humor, one liners and crowd work, into a performance of immediate pandemonium and crazy fun. His wild, likable stylings have led to numerous TV, corporate and theater appearances throughout the country and Canada.
After several serious jobs where he refused to be serious, Greg turned pro as a stand-up comedian and landed the unique gig as emcee for a theme park lumberjack show. This supplied him with a microphone, four huge audiences a day, drunk ax swinging lumberjacks, and a log rolling dog. Soon afterward, he worked as stuntman in the Wild Wild Wild West Stunt Show at Universal Studios. "For $20 an hour, I'd run out, fall down a few times, then get whacked in the head with a stick…dream job."
He continually honed his style of comedy then headed to New York City. While in New York, Greg developed into a touring headliner and costarred in the independent film "Tomorrow Night" which premiered at the Sundance Film Festival. Then, after successful shows at the Montreal and Chicago Comedy Festivals, Greg enjoyed hit television appearances on "Late Night with Conan O'Brien" (NBC), "Premium Blend" (Comedy Central), "Make Me Laugh" (5 episodes, Comedy Central), "Louis C.K.'s Pulp Comics" (Comedy Central), "30 Seconds to Fame" (Fox), "Cedric the Entertainer Presents" (Fox) and "Star Search" (CBS).
Get ready for a night of laughs.
---
Admission
Tickets: $30
---
Performances
Saturday, June 13, 2020 - 8:00pm
---
Raymond James LIVE at City Opera House is made possible in part by our generous sponsors.