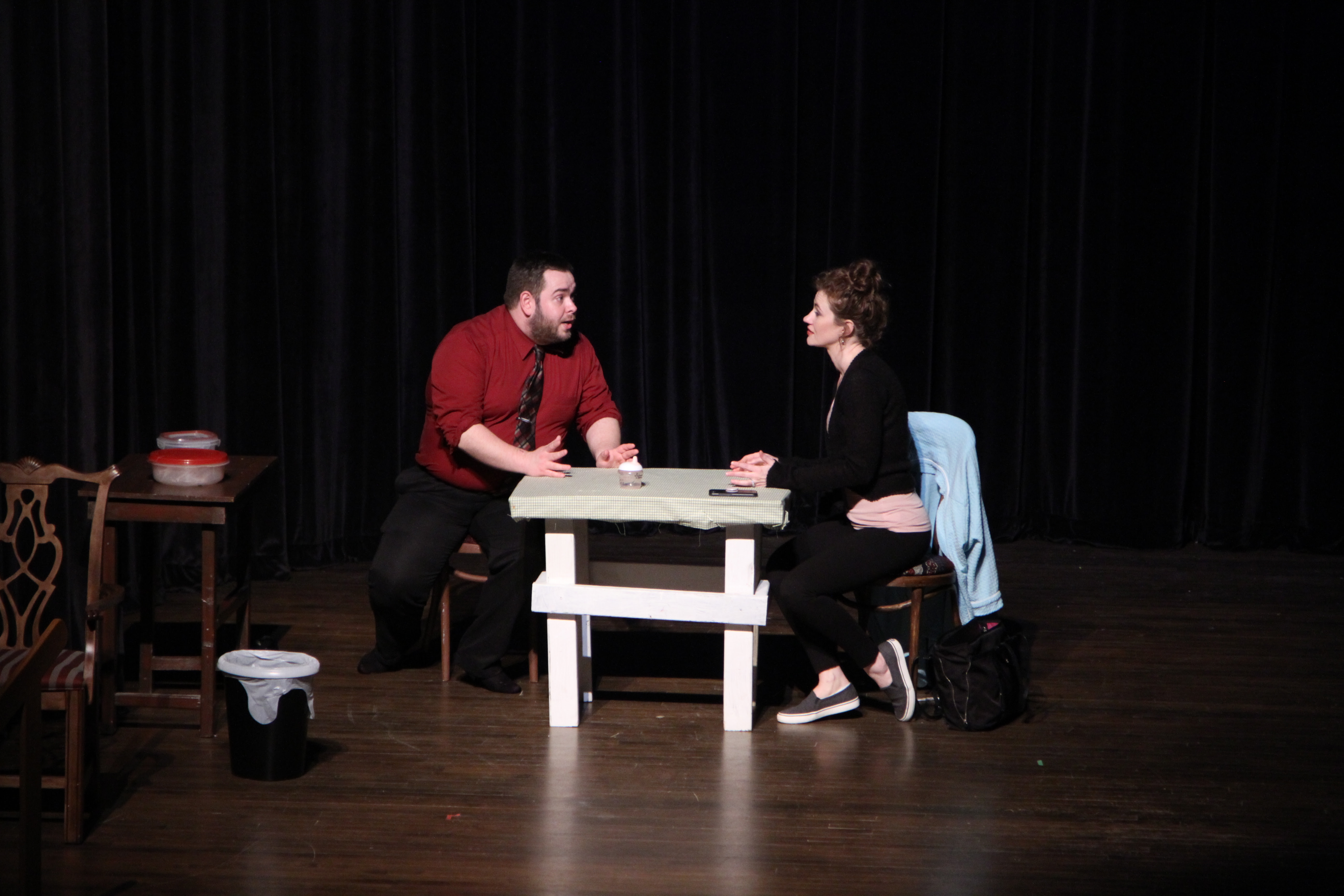 City Opera House is proud to announce the finalists in the Eighth Annual Young Playwrights Festival
Young Playwright Festival entrants submit an original one-act play of 9-12 pages, are sponsored by a teacher who serves as the liaison between City Opera House and the student; and are Michigan high school students.
Finalists are matched with national playwright mentors to hone their talents and plays, see their original works produced and performed on the City Opera House stage and receive a $100 award.
FINALISTS
Congratulations students!
Kitchen Fire 
by Sage Campbell
Mooncalves In After
by Carson Clark
The Baby and the Ballerina 
by Hannah Gregory
The Thankless Mayor 
by Jonathan Gregory
The Bizarre Syndrome of the Breaking Girl 
by Clara Lick
Drowning in Watercolors 
by Olivia Seymour
SEMIFINALISTS
It Will Be Okay 
by Shelby Brown
Gone 
by Erin Evans
Tango of Love 
by Mathew Hosler
Six Hundred and One Second 
by Riley Robinson
An Absolute Picture 
by Amelia Shotwell
The Definition of Perfect 
by Yvanna Tica
What A Boy Does 
by David Yuhaus
Entries were received from schools including Benzie Central High School, Cadillac High School, Elk Rapids Public School,  Interlochen Arts Academy,  Leland Public Schools, Mancelona High School, Northern Michigan Home School Group and the TBAISD Career-Tech Center Front Street Writers: Bellaire High School, Glen Lake High School, Grand Traverse Academy, Kalkaska High School, Kingsley High School,  St. Mary Catholic  School Lake Leelanau, Suttons Bay High School, Traverse City West Senior High School, Traverse City Central High School.
The Eighth Annual Young Playwrights Festival performance is Sunday, April 14, 2019 at 1:30pm. This event is free to the community. Join us for the debut of six new one-act plays.
Your voice. Your topic. Your play.
City Opera House invites regional high school students to submit an original one-act play—just 9-12 pages with 4 characters or less—to the 8th Annual Young Playwrights Festival. Finalists are paired with national theater mentors, win $100 and see their play performed on the City Opera House stage.
Script entry deadline: Friday, December 14, 2018
Semifinalists and finalists announced: February 2019
YPF Festival: April 13-14, 2019 (for finalists)
YPF  Performance: Sunday, April 14, 2019 at 1:30pm at City Opera House, Free to attend
Picture this:
You get picked as one of six finalists
Your story gets told
Your play is produced
Your work is performed at City Opera House
You get your own national theater mentor
$100 in your pocket
You get your first work performed before you graduate
Get started:
One-act plays are only nine to twelve pages of script with lines and spaces for each character and you only have time for one significant event. Start writing.
Questions? Email ypf@cityoperahouse.org or call Diane Baribeau at 231.941.8082.
Educators and mentors play a vital role in Young Playwrights Festival. Educators and mentors play a key role in the success of the program. Whether you hand pick students with a passion for writing or incorporate Young Playwrights Festival into the classroom curriculum or program we welcome your support. 
View the YPF Educator Resources
---

---