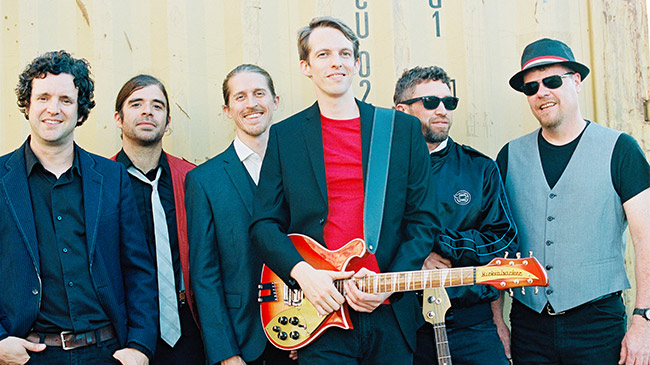 ---
The Insiders present the premier Tom Petty Tribute experience, rocking the best of the Tom Petty and the Heartbreakers catalog, from classic hits to fan favorites. Featuring Max Lockwood, Phil Barry, Mike Lynch, Eric O'Daly, Joe Vanacker and Daine Hammerle.
Facebook fans rave…"Not only are the arrangements spot on, you can tell the love and passion this group has for the music they are playing. They give it every ounce of mastery it deserves. Their stage presence is incredible and it is impossible not to sing along. These guys are the epitome of pure musical talent. I can't wait to see them again!"
---
Note: The Insiders event at City Opera House was rescheduled from Saturday, November 10 to Friday, November 9. Ticket holders were contacted the week of September 3. Thank you.
---
Admission
Reserved Seating: $20 Advance, $25 Door
---
Performances
Friday, November 9, 2018 - 8:00pm
---
Raymond James LIVE At City Opera House is made possible in part by our generous sponsors with support from Michigan Council for Arts and Cultural Affairs and the National Endowment for the Arts.