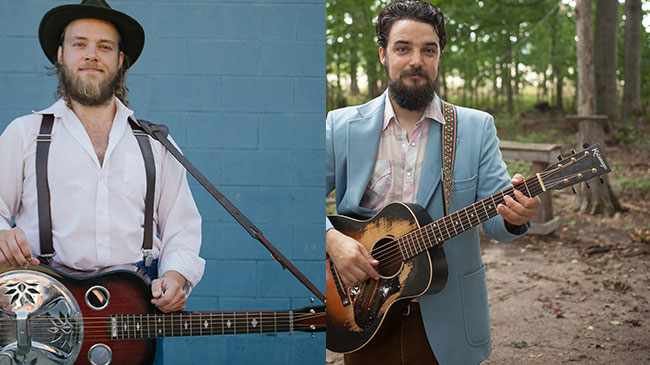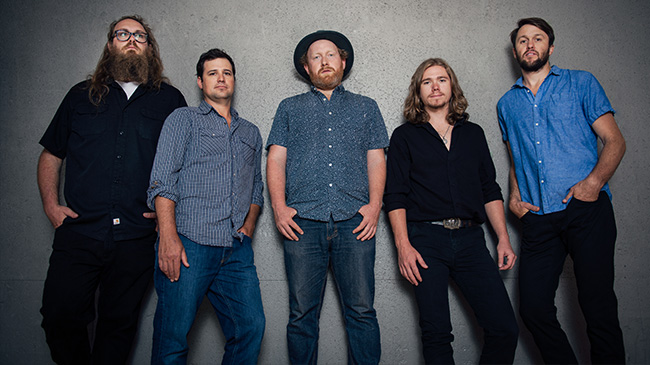 ---
Tickets: $25, $20
Seth Bernard and Mark Lavengood, with Max Lockwood and Janga
Special guests: The Lil Smokies
Mark Lavengood and Seth Bernard come together for a night of bluegrass and folk featuring the joint release of their newest works. Bassist Max Lockwood (Big Dude RO) and drummer Janga (Vox Vidorra) join Bernard and Lavengood plus special guests, The Lil Smokies open the show.
Seth Bernard is one of Michigan's most prolific visionary singer-songwriter artist-activists. Founder of Earthwork Music, Bernard totes more than 11 independent record releases throughout his ever-expanding career. "Eggtones for Blues, " Bernard's newestrelease (January 2017)  will be featured at City Opera House in a dynamic performance with fellow Michigan artists -Mark Lavengood, Max Lockwood, and Janga.
Fellow collaborator, Mark Lavengood  features his most recent release, "We've Come Along," which explores themes of love, loss, the natural world and social class exhibiting some of the tightest bluegrass picking birthed from the Great Lakes state. 
Lavengood and Bernard have assembled an incredible lineup for the joint releases. The band will be rounded out with fellow Earthwork artist, Max Lockwood  on bass (singer-songwriter, band leader, sideman extraordinaire) and Janga  on drums (Grand Rapids'  Vox Vidorra).
Mark Lavengood saw Bernard touring in support of his iconic album, "Being This Being" in 2005 and was inspired to make a decision to dedicate his life and vocation to music. Following Seth's lead, Lavengood started touring full-time, first throughout Michigan and the Midwest, and soon after, throughout the continental U.S. and Europe with Lindsay Lou and the Flatbellys and the Mark Lavengood Bluegrass Bonanza! 
Opening the evening will be The Lil Smokies - a progressive, traditional bluegrass quintet with a melody driven sound of their own from Missoula, Montana! The fruits of their labor have earned the band the 2016 International Bluegrass Music Association (IBMA) Momentum Award for Best Band, first place at the 2015 Telluride Bluegrass Festival band competition and the 2013 Northwest String Summit Band Competition.
Student Tickets: $15
---
Performances
Wednesday, May 24, 2017 - 7:30pm