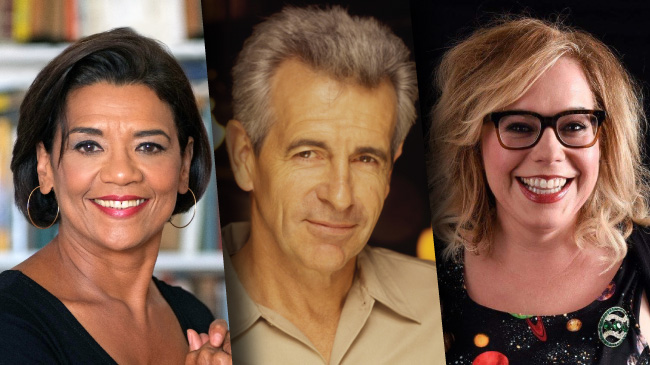 ---
Open up and say "Mmm," as longtime public radio staple Selected Shorts returns to whet your appetite with an evening of mouthwatering food fictions. Whether the stories take place over steak au poivre on the crisp on white tablecloth at a five-star restaurant or huddled above a can of beans on the camp stove, they prove George Bernard Shaw's contention that "there is no love sincerer than the love of food." 
New to Selected Shorts? Several stories, sometimes classic, sometimes new, will be presented around the theme of the show, Food Fiction. The stories are always performed by great actors from stage, screen and television who bring these short stories to life and are often co-hosted by writers, literary producers and other interesting characters.
Selected Shorts is a weekly public radio show broadcast on over 130 stations to about 300,000 listeners. It is produced by Symphony Space and WNYC Radio and distributed by Public Radio International. The radio show is recorded live at the popular New York City stage show which began in 1985 and still enjoys sellout audiences today at the Peter Sharp Theater at Symphony Space on Broadway and 95th Street in New York City. Selected Shorts is one of the premier reading series in New York City. The Selected Shorts podcast consistently ranks as one of the most popular podcasts on iTunes.
Need an appetizer? Tune into Interlochen Public Radio to sample what Selected Shorts will be serving at the show. Then get your tickets for one of the hottest events in town.
---
Admission
Tickets: $37.50, $27.50
Student Tickets: $15
Groups of 10 or more save 10%. Order by phone at 231.941.8082
---
Performances
Sunday, April 28, 2019 - 2:00pm
---
Auto-Owners Insurance Performing Arts At City Opera House is made possible in part by our generous sponsors and support from Michigan Council for Arts and Cultural Affairs and the National Endowment for the Arts.