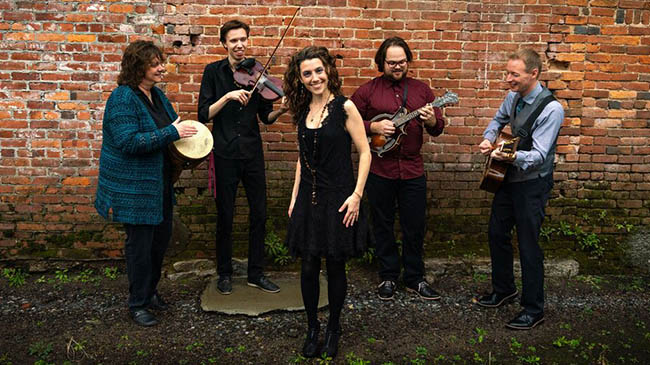 Best of all, RUNA sounds like no one else!
---
Celebrating its 10-Year Anniversary as a band, Celtic-American Roots music "super group", RUNA, continues to push the boundaries of Irish folk music into the Americana and roots music formats. Interweaving the haunting melodies and exuberant tunes of Ireland and Scotland with the lush harmonies and intoxicating rhythms of jazz, bluegrass, flamenco and blues, they offer a thrilling and redefining take on traditional music.
Seeking to preserve and continue a traditional culture in a modern age, RUNA creates the backbone of its signature roots sound from the musical and geographical diversity of its individually established band members.  Their strive for excellence and creativity blazes a trail for the future of folk music, earning them the reputation as one of the most innovative Irish folk groups of this generation.
RUNA consists of vocalist and step-dancer, Shannon Lambert-Ryan of Philadelphia, Dublin-born guitarist, Fionán de Barra, Cheryl Prashker of Canada on percussion, Jake James of New York on the fiddle, and Caleb Edwards of Nashville on mandolin and vocals.  
---
Admission
Tickets: $27.50, $22.50
Student Tickets: $15
Groups of 10 or more save 10%. Order by phone at 231.941.8082
---
Performances
Saturday, March 9, 2019 - 8:00pm
---
Auto-Owners Insurance Performing Arts At City Opera House is made possible in part by our generous sponsors and support from Michigan Council for Arts and Cultural Affairs and the National Endowment for the Arts.