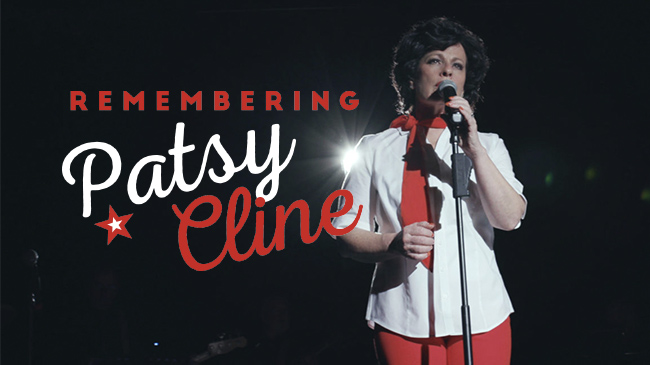 Through breathtaking musical talent and a warm hearted performance, Judy Harrison and ReBooted reawaken admiration for the great Patsy Cline.
---
Judy Harrison, along with the high-energy band ReBooted, takes you on a beautiful and informative walk through the rise and success of one of America's iconic music legends – Patsy Cline. Enjoy an engaging performance with light narrative, choreography, and the finest of live musicians. Whether you are new to Patsy Cline or a lifetime fan, this show will capture your heart!
VIP ticket includes: Premium Tier 1 ticket and a VIP post-show reception with Judy Harrison and ReBooted. The VIP reception includes light appetizers, one drink ticket and a cash bar and photo op with artists. Space is limited.    
Look Alike Contest: Remembering Patsy Cline guests are invited to participate in the Patsy Cline Look-Alike Contest at the show. Judging will occur near the end of intermission. Judging will be done by Judy Harrison. The winner will receive access for two to the VIP event immediately following the show and a pair of tickets to a performance in the City Opera House 20-21 Performing Arts season (to be mutually agreed upon).
Remembering Patsy Cline was conceived by the talented Leeds Bird with musical assistance from Kevin Cole and Mindy Rohn.
City Opera House extends deep gratitude to Judy Harrison and her team for their generous support toward the advancement of the City Opera House mission: To promote and nurture City Opera House as a regional hub for connecting people to the arts and each other.
Proceeds benefit the nonprofit City Opera House. 
---
Admission
Tickets: $22, $32, $50
Student Tickets: $15
---
Performances
Sunday, February 23, 2020 - 3:00pm
---
Raymond James LIVE at City Opera House is made possible in part by our generous sponsors.