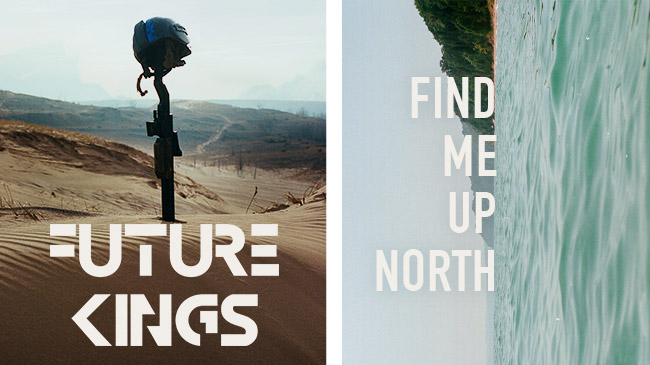 ---
Two short films, produced in Northern Michigan by director JohnPaul Morris (PRACTICAL) premiering together. The screening will feature Michigan filmmakers, props and miniatures from the films and music.
FIND ME UP NORTH is a love letter to Northern Michigan. Inspired by working in tourism and commercial advertising for clients both local and around the country, the team from PRACTICAL showcase Traverse City on their own terms, without any client or obligation to sell the area's usual attractions. The result is a uniquely personal film about growing up in Northern Michigan. With an orchestra live-performing the score at the premiere, this is an unmissable experience.
FUTURE KINGS is a sci-fi short film set in near-future Michigan where freshwater has become one of the most fiercely sought-after resources. Two childhood friends witness an event that will upend a fragile ceasefire between world powers and bring conflict to their own backyard. Future Kings was filmed in Traverse City and features Northern Michigan artists, cast and crew. The film is a technical accomplishment, featuring both practical and miniature effects. The project serves as the stepping stone to a full Future Kings feature, soon to be shot in Michigan.
This event is free and open to the public. 
---
Performances
Wednesday, September 19, 2018 - 7:00pm