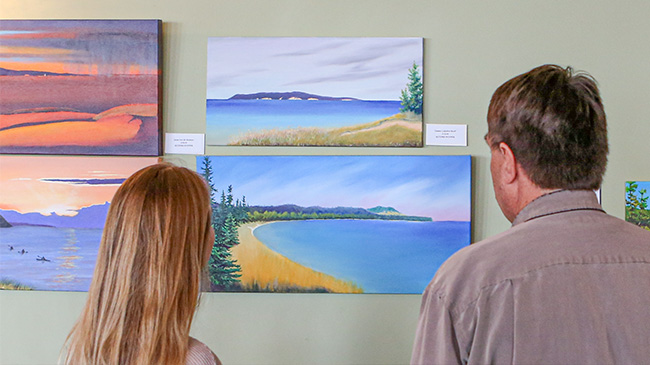 City Opera House exhibits regional visual artists year round in the City Opera House Towsley lobby. This space provides a wonderful opportunity for community arts organizations and individuals to showcase their work and provides patrons with interesting rotating exhibits throughout the year.
Free to attend, the art exhibits can be viewed on the second floor in the Towlsey lobby Monday through Friday 10am–2pm and during events at 106 E. Front Street, Traverse City, Michigan.
Artists works are frequently available for purchase. A portion of sales benefits the City Opera House.
Call for Artists
Become a featured artist at City Opera House. Regional visual artists are invited to display their work in the Towsley Lobby at City Opera House. New artists are displayed monthly, at no charge. In addition, the artist may host a reception to showcase their work during their exhibit. Artists are selected by jury. Interested artists should contact the Box Office (231) 941-8082 or [email protected] for an application and details.