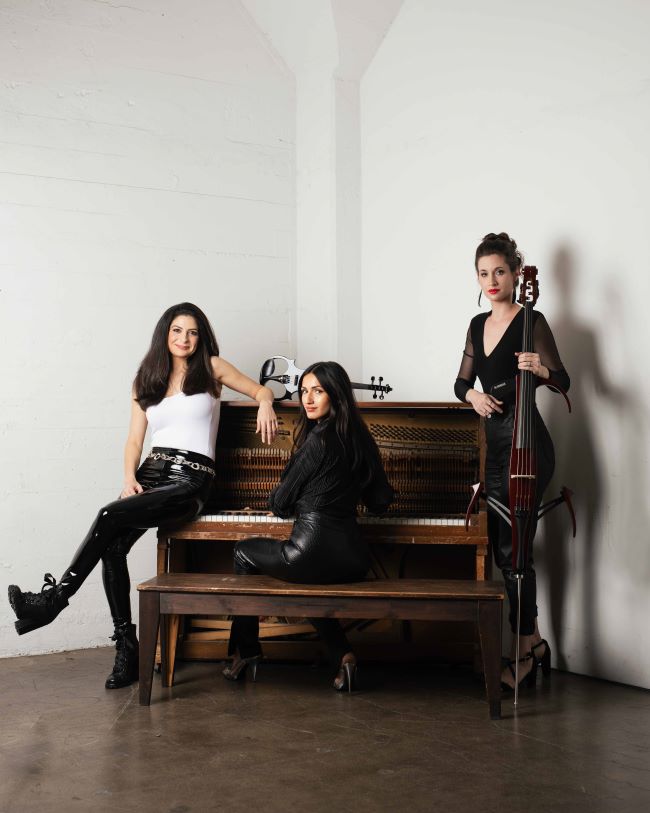 ---
With a flair for the wild and unexpected, the genre-defying trio, TAKE3, brings the refinement of a rigorous classical music background and infuses it with rock-star charisma. With training at the world's top conservatories, TAKE3, created by violinist/vocalist Lindsay Deutsch (Yanni's featured violin soloist), alongside cello and piano, are creating some of the most exciting and refreshing pop/rock/classical fusion music anywhere in the world.
Whether they are rockin' the Bach or are classically infusing the favorites of The Beatles, Bieber, or Coldplay, TAKE3 are nothing short of exhilarating and have electrified audiences at venues and events including Music in the Mountains, Redlands Bowl, OK Mozart Festival, Festival Mozaic, Herb Alpert's Vibrato Grill, and Bear Valley Music Festival.
To receive 10% off 3+ shows within the 23/24 Performing Arts Season, please call the box office at 231-941-8082 ext. 201. The box office is open M-F from 10am-2pm.
Student Tickets: Students 18 & younger just $10
---
Performances
Sunday, October 1, 2023 - 7:00pm