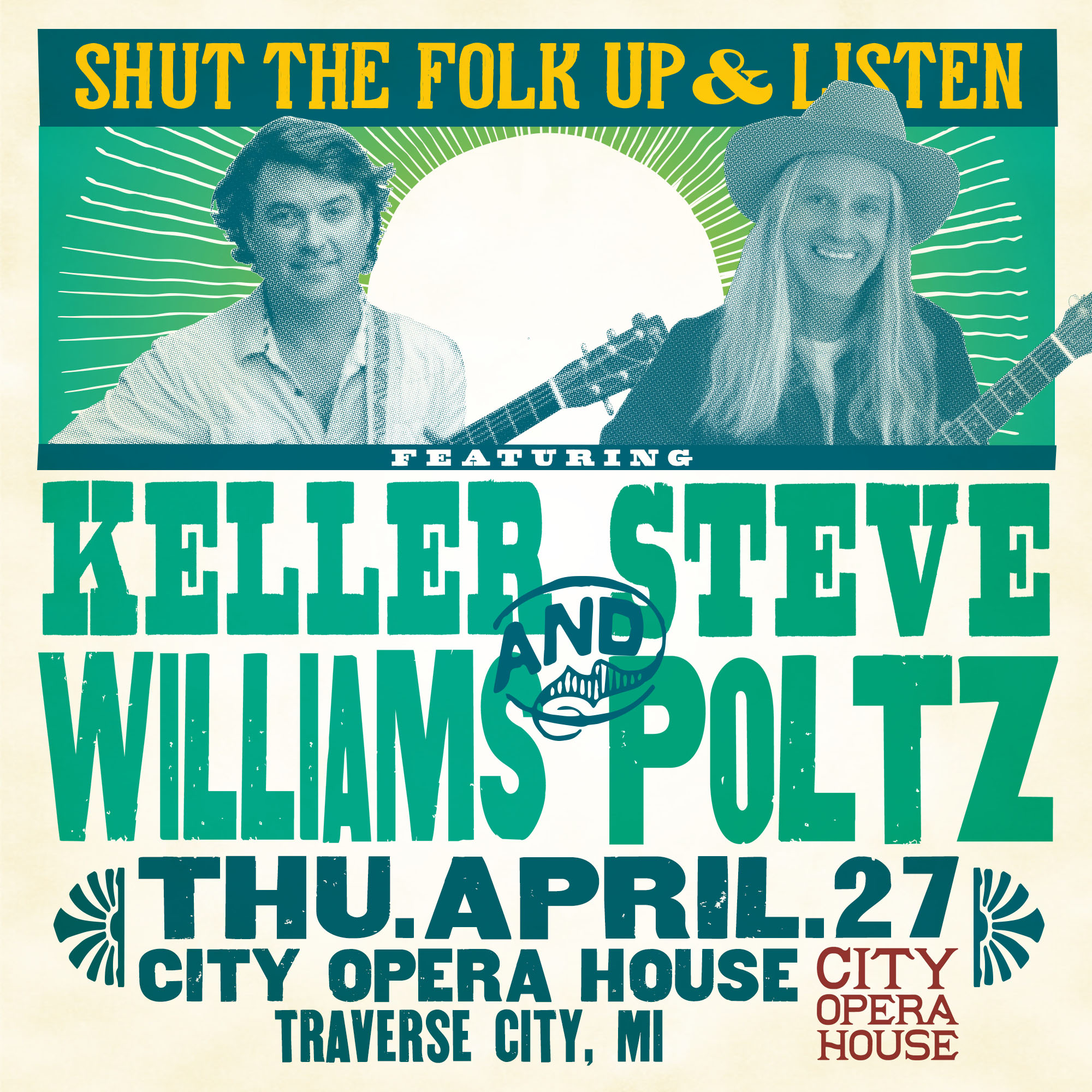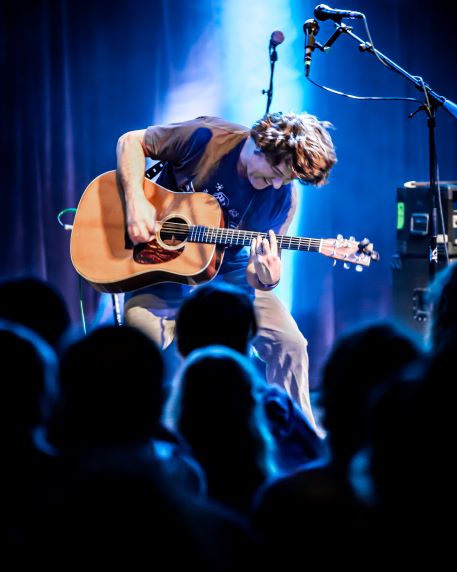 ---
Keller Williams kindly invites you to "Shut the Folk Up and Listen"…again, as he teams up with folkie Troubador, Steve Poltz, for the third installment of Williams, Shut the Folk Up and Listen concert series. You can expect one set from each artist and a collaborative endeavor at the end. A seated evening of song, story and if all goes well, laughter.
Keller will be bringing back his "Shut the Folk Up and Listen" series this winter with one of his favorite folk guru's, Steve Poltz. As he described in 2016 when he kicked off this seated evening of song and stories concept with Leo Kottke and again in 2018 with Martin Sexton, "I take great pride in the evolution of my career. Between all the electronic toys and all the eclectic people that allow me into their worlds, this set goes back to the beginning. Guitar and microphone. Loopless. I focus on material that can be enjoyed while sitting and listening. Not necessarily slow songs but instrumentals and lyrics that are often overlooked when performed in venues with no seats. Don't get me wrong, I enjoy those venues and look forward to hopefully playing them for the rest of my life. This set focuses on the listening rather than the dancing and the socializing. You'll hear songs you recognize and a few you won't. I may even hit you up for a request. All in all, its a loose night in comfortable chairs with acoustic music. So shut the folk up and listen. Please." ~ Keller Williams
Some people start life with a plan. Not Steve Poltz. He opens himself up to the universe in a way most of us will never be loose enough to achieve, and the universe responds with a wink, a seemingly bottomless well of inspiration, and the talent to truly connect with an audience. While 2021 could have found him adrift, faced with a tour moratorium the likes of which he hadn't experienced in decades, it opened a door — literally, his friend Oliver Wood of The Wood Brother's door — to creating an exuberant, thoughtful batch of songs that celebrate life in all of its stages.
The resulting album is called Stardust & Satellites [Red House / Compass Records].
---
Admission
Tickets Start at Just $27!
---
Performances
Thursday, April 27, 2023 - 7:30pm