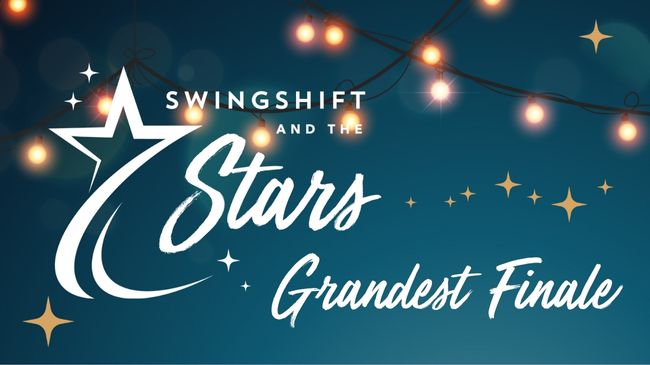 ---
SwingShift and the Stars invites everyone to help us celebrate 15 years of Giving, Shining Brightest in northern Michigan while we round-up the donation totals for this year's participating nonprofit organizations. Dinner, Dancing, Donating and Performances from today's and yesterday's participants.
2022's Nonprofits
22 2 None
Our mission is to stop the inconceivable number of veterans who take their own lives.
Grand Traverse Dyslexia Association
Whether for education, career or entertainment, Grand Traverse Dyslexia Association changes lives by unlocking the mystery of the written language for dyslexic students.
Good Gaali
Good Galli uses the power of the bicycle to bring God's love to the people of Uganda, through training, provision of basic necessities, and the good news of the gospel.
---
Admission
Table: $125/person or Balcony seats @ $75/person
---
Performances
Friday, December 9, 2022 - 6:00pm