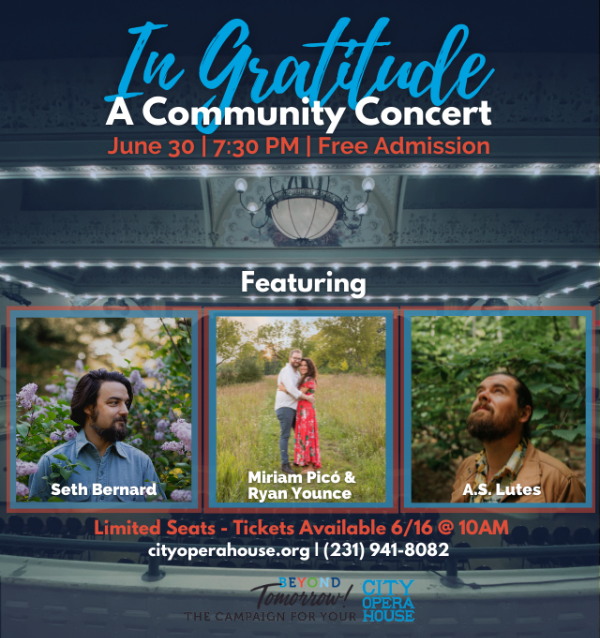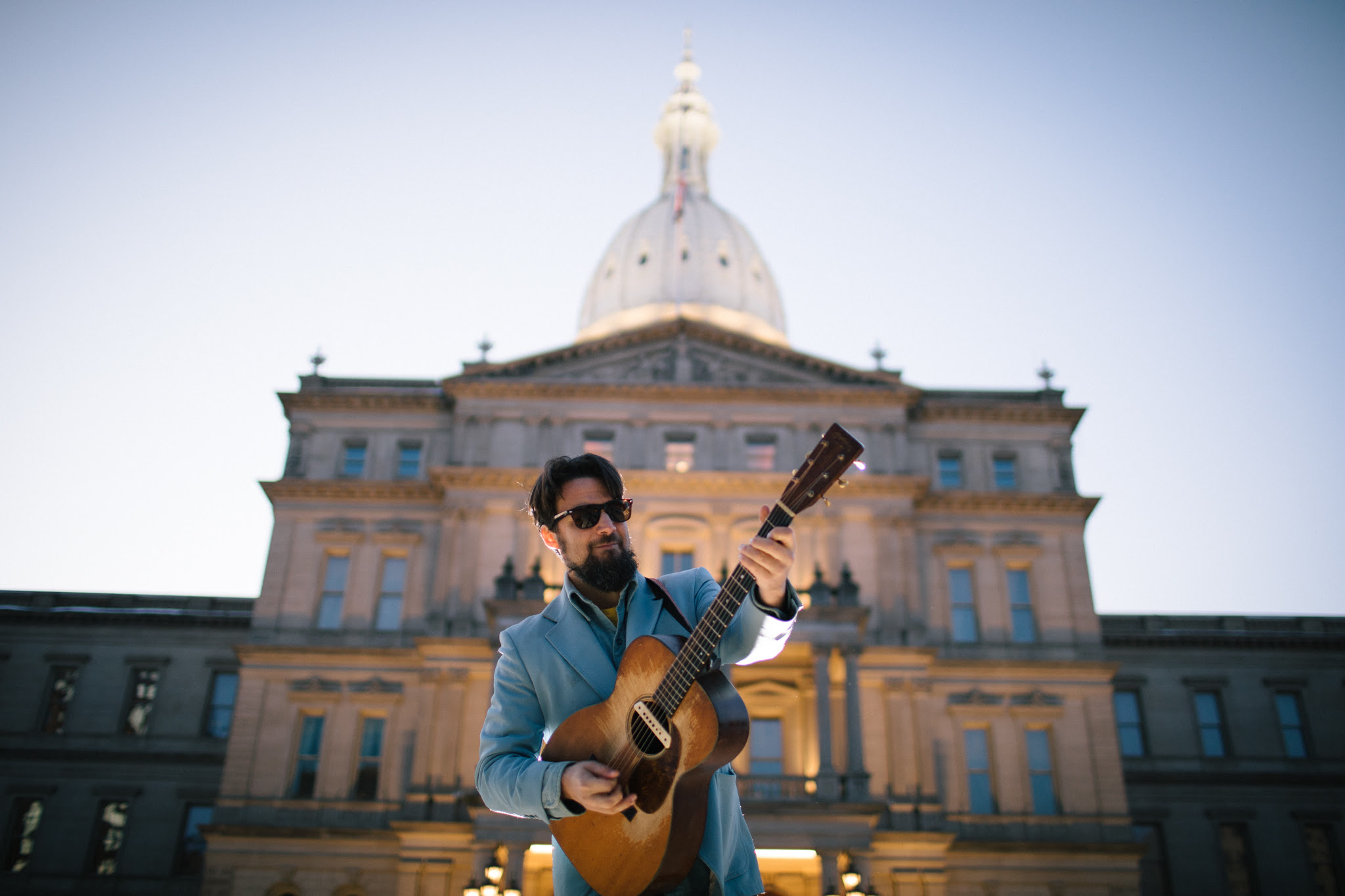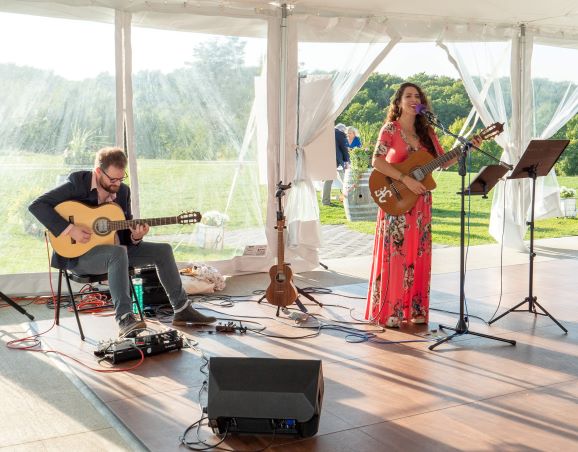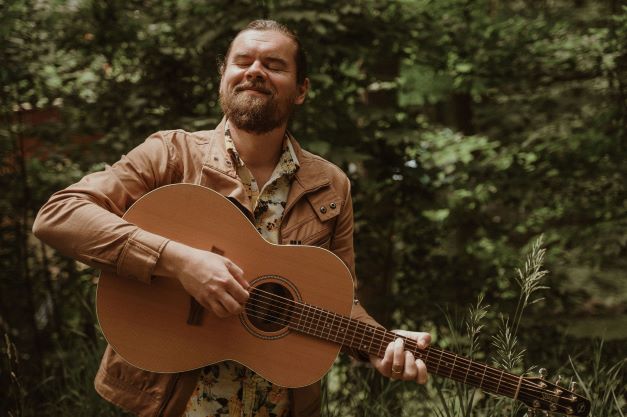 ---
In 2018, City Opera House launched BEYOND TOMORROW: The Campaign for Your City Opera House! It was a multi-year effort to raise $3 million dollars to support arts education programs, make necessary improvements to the 130 year old gathering space and ensure operations continue into the future. To date, more than 95% of the funds have been raised and as a thank-you to you, City Opera House will be hosting In Gratitude, a free community concert on Thursday, June 30, 2022, at 7:30 p.m. (Doors 6:30 p.m.).
Come celebrate with us!
Seth Bernard
Seth is a Michigan treasure, known as a prolific producer of inventive original music, and a dedicated community caretaker. Seth has made Michigan proud at SXSW, on NPR, and as a musical ambassador on trips to Europe, Mexico, Jamaica and Ethiopia. He is the founder of the Clean Water Campaign for Michigan, Title Track, Earthwork Music, and the Earthwork Harvest Gathering. He is known for his captivating performances and full spectrum guitar work serving songs to lift our spirits and give us courage in turbulent times.
Miriam Picó and Ryan Younce
Miriam Picó has spent the past twenty-eight years singing and enjoying a wide variety of musical experiences. A songwriter since childhood, she has released seven albums and is in the process of planning her newest collection of songs now. In 2016, Miriam created "Mindful and Musical", classes that teach kindness, and social/emotional learning to children through music, yoga and storytimes. In addition to her performances throughout the area, she also performs music therapeutically to residents in nursing/assisted living facilities and hospice care, through "Singing Heart to Heart." She is the proud mother of three children.
Ryan Younce is a guitarist, whose passion for the instrument began to grow from the time he was a very young child. Ryan honed his skills through years of dedication, education and performing live, most notably in the band Escanaba Firing Line, and later, as one half of the Younce Guitar Duo. A composer of original instrumental music, he incorporates elements from many different cultures and genres into his work. Ryan is also a recording engineer and guitar luthier.
Miriam and Ryan have been married since 2015, but it wasn't until the COVID-19 lockdown in 2020 that they began playing music as a duo. Audiences have responded enthusiastically to the blend of their two unique styles!
A.S. Lutes
Having previously spent a decade as the lead singer and principal songwriter of Brooklyn, NY indie-pop band The Stationary Set, Andrew Lutes relocated back to his northern Michigan birthplace in 2016 to pursue a more quiet existence set to the backdrop of NoMi's natural amenities. Out of a near six-year hiatus from performing music, A.S. Lutes emerged in the summer 2021 with a collection of newly-minted songs to sing - sprung from the nostalgia created by adversity and the gratitude cultivated by longing. He occasionally translates these songs live with musicians Chris Smith (guitar/vox), John Paul (bass/vox), and Matt Hunter (drums/vox), and performs solo - a forthcoming record is underway with a hopeful realization in the fall of 2022.
---
Admission
Free, General Admission Tickets!
---
Performances
Thursday, June 30, 2022 - 7:30pm