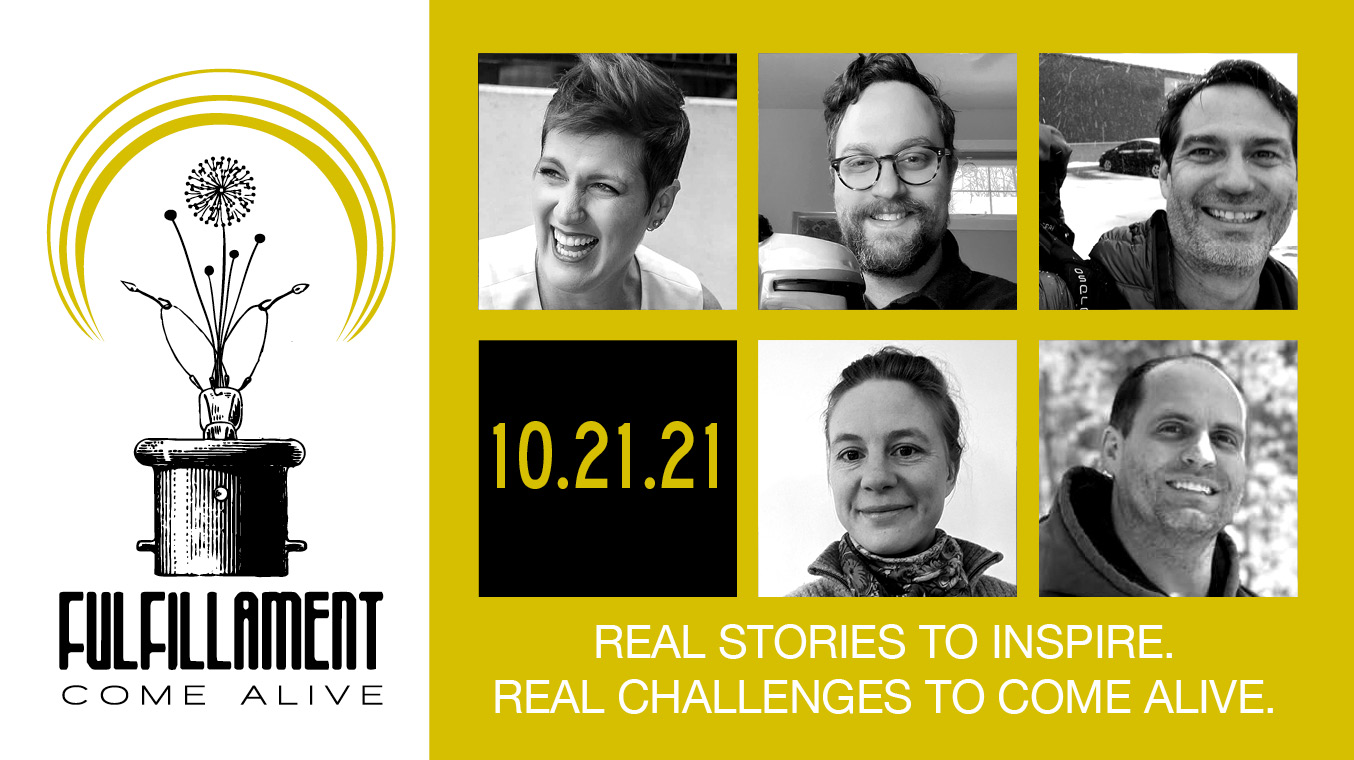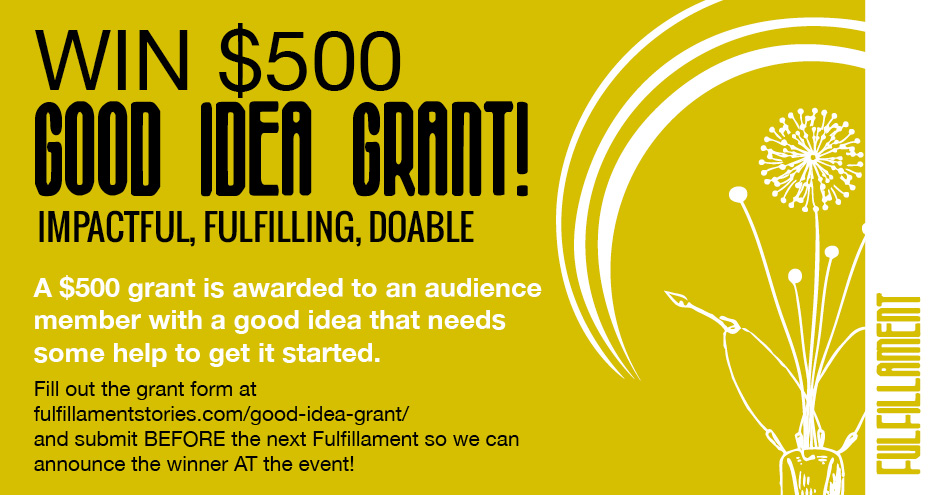 ---
Fulfillament is a storytelling event where 5 local community leaders take the stage to tell their personal journey towards fulfillment through their work. Each storyteller will issue a challenge for the audience to do something to find fulfillment in their own lives. A $500 grant is awarded to an audience member with a good idea that needs some help to get it started.
Send us the form BEFORE October 21 so we can announce the winner AT the event!
STORYTELLERS:
Yana Dee, Yana Dee Apparel
Matt Bullock, Tent Craft
Jonathan Timm, Musician
Anne Bonney, Speaker
David Leith, Three Tree Tent
You can also purchase tickets for $18 at the door on the night of the event or $10 for a live stream access during the event from your home, purchase here from eventbrite now! https://www.eventbrite.com/e/fulfillament-17-livestream-tickets-17017379...
Fulfillament is created and hosted by Chelsea Bay Dennis of C.Bay Design and Shea Petaja
---
Admission
General Admission Just $15
---
Performances
Thursday, October 21, 2021 - 7:00pm