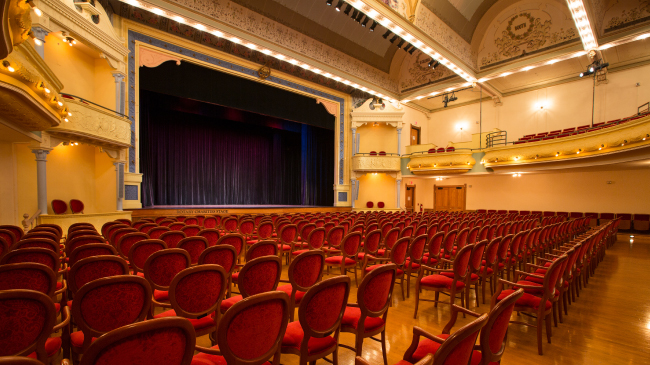 Position:
Director of Development and Marketing for City Opera House
BASIC FUNCTION AND RESPONSIBILITY
City Opera House is a 127-year-old Victorian venue in the heart of downtown Traverse City. The Opera House presents or hosts around 250 events per year and provides approximately $2.6 M in economic impact in the area. We seek a dynamic individual to lead and coordinate our marketing strategy and manage our ongoing capital campaign and annual fundraising efforts as an integral part of our management team. The successful candidate will champion our City Opera House brand and be responsible for using a range of direct marketing techniques to grow our supporter base and recruit and retain donors to maximize income.
Responsibilities:
Assists Executive Director in developing fundraising campaigns to include annual fund, corporate sponsorships, special event appeals, fundraising events/galas, capital campaign and committees, endowments, writing/coordinating grant proposals including MCACA, and other fundraising efforts.
Conducts research to identify potential organizations, individual donors, and grant funding; recruits and works with the Ex. Director and COHHA Board to organize fundraising efforts.
Experience in designing/developing creative fundraising plans and activities that deliver on campaign and/or fundraising objectives, with a limited budget across digital and print media platforms.
Develops marketing, press and promotion plans focused on maximizing ticket sales for events presented by COH.
Oversees acknowledgements, renewals, other correspondence, and maintaining accurate donor records.
Assists in budget preparation for Development & Marketing areas.
Ability to cultivate, build and maintain positive relationships, connect with and manage a wide range of stakeholders, including but not limited to: people who are the decision-makers in the philanthropic community, whether they be private individuals or foundation-based organizations, corporate sponsors, donors, ticket buyers, community partners and campaign partners.
Oversees the donor base and donor software, donor listings in COH Program Book (1-2 issues per season).
Works with other staff in coordination of website updates and changes.
Possesses skills to fully leverage various technology platforms, database software, and SaaS solutions.
Assists and or takes the lead on securing corporate sponsorship donations, program ad sales, invoicing, submitting production artwork (April-June).
Represents COH at COH events and in the community.
Has an interest in learning facility management, booking & execution of events, and overall facility management.
Education & Experience
The job requires knowledge equivalent to that which generally would be acquired by completing a four-year degree program in Communications, Public Relations, Marketing & Sales and/or Business; one to three years of related and progressively more responsible or expansive work experience in professional fundraising, public relations, marketing or a related field; or an equivalent combination of education and experience.
Desired Skills
Requires a valid vehicle operator's license where needed to perform duties of the position.
Excellent computer skills; email, spreadsheets, Office software, social media platforms, etc.
Creative and exceptional writing and proofing skills.
Candidate will be highly engaged in a fundraising position; must enjoy talking with people and know when to make "the ask."
Detail-oriented and organized.
Hours will vary and include nights and weekend hours.
Experience in the performing arts and arts education.


Salary: Commensurate with experience negotiable from $60K and benefits


To apply, send cover letter and resume to:
Diana Baribeau, Executive Director
City Opera House
PO Box 952
Traverse City, MI 48985
or email to [email protected] Application deadline is: Friday, March 5th 2021