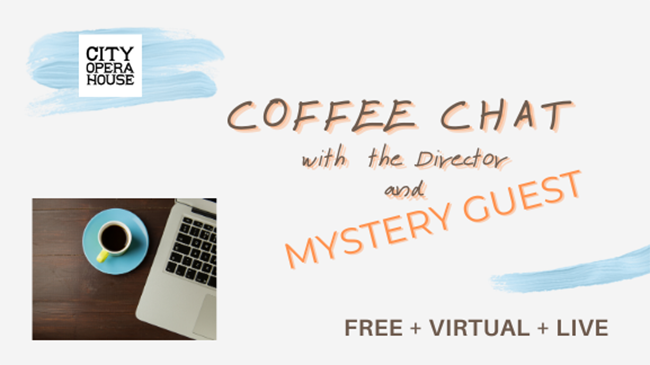 ---
Join executive director Diane Baribeau and our July mystery guest Franc D'Ambrosio, for a casual, lively virtual conversation about his career, City Opera House, performing arts and life. Viewer questions will be taken via the live chat platform.
Franc D'AMbrosio held the title "The World's Longest Running Phantom" for a period of ten years, playing the lead role in The Phantom Of The Opera more than 2,100 times for over 5 million theatre-goers on Broadway. 
Grab a cup and head to the City Opera House YouTube or Facebook page on July 14. We'll see you there.
---
Performances
Tuesday, July 14, 2020 - 10:00am