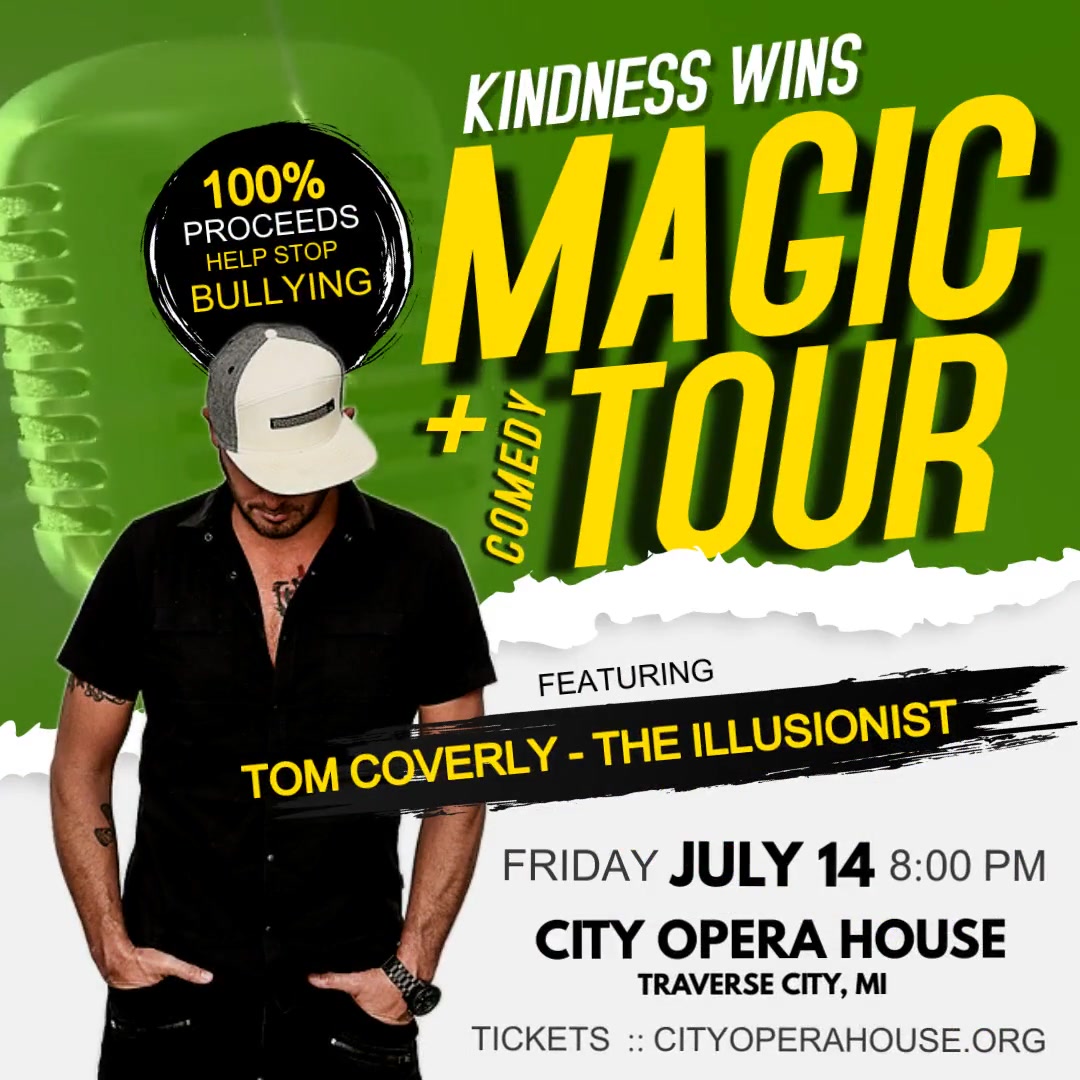 ---
Join TV show host, motivational speaker and comedy magician Tom Coverly, "The Illusionist" July 14. Tom Coverly is one of the most requested family entertainers in America. His show has been seen LIVE by over 4 million people worldwide in just the last decade alone, as well as NBC, ABC and FOX sharing his Kindness Wins message for his bullying prevention non-profit, One Goal Productions. Tom has also entertained celebritites such as Paula Abdul, Duck Dynasty, C.S.I. NY, Alex Mapa (Ugly Betty) and the entire cast of the Batman vs. Superman movie, just to name a few.
Tom's show is unlike any other that you've seen! He is known as the adlib king! He uses a ton of audience participation to get the crowd involved and keeps things upbeat and them wanting more!! His show is best described as a comedy show, with a handful of magic tricks. This tour may also feature positive, big social media stars as special guests.
Tom is donating 100% of the proceeds to his non-profit to help stop bullying across America.
VIP Experience (all ages) includes:
Reserved seating in the first two rows
Private meet & greet with The Illusionist, Tom Coverly to take photos and learn a magic trick (6:45pm-7:15pm)
Exclusive pre-show look at the merchandise table to avoid the lines
Student Tickets: Just $15
---
Performances
Friday, July 14, 2023 - 8:00pm